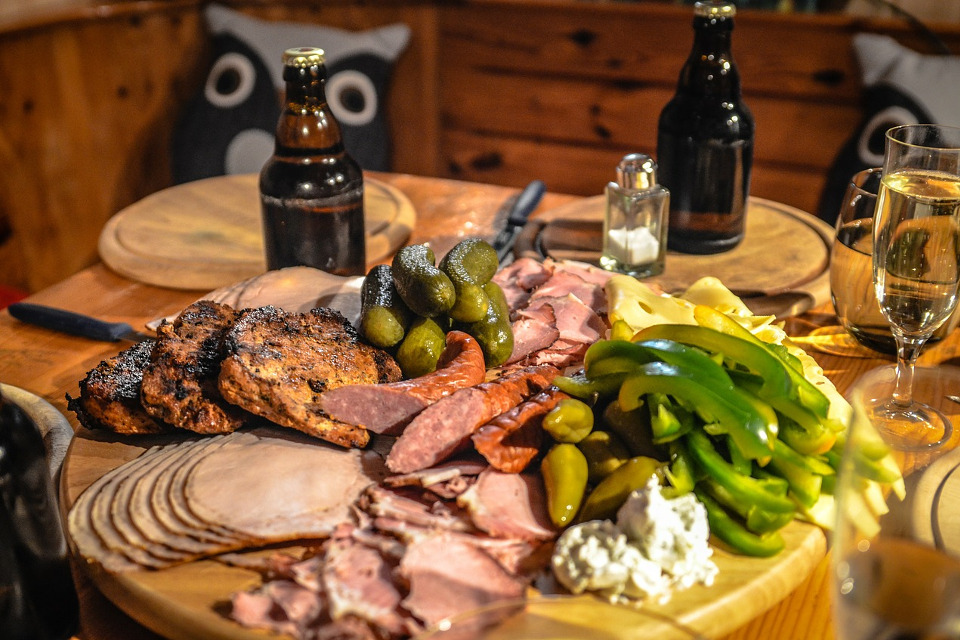 Third post of our Sieben Linden Travel diary – go here to the beginning… or read our full article.
From Leipzig to Sieben Linden – Travel diary – day 3 – Departure from Magdeburg 
Three reasons why hotels generally have a bad CO2 balance:
small plastic packages at breakfast
very meaty buffet
heaps of laundry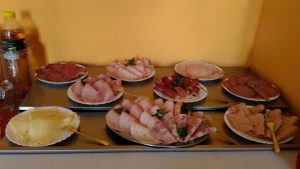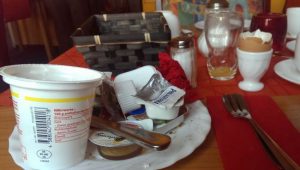 To be honest, we did not consider this while making our travel plans… but well, you can learn from your mistakes! So next time we will think about our accommodations beforehand and will probably camp or look for sustainable hostels.
 … go here to last post… or read our full article.
photos: facingchange